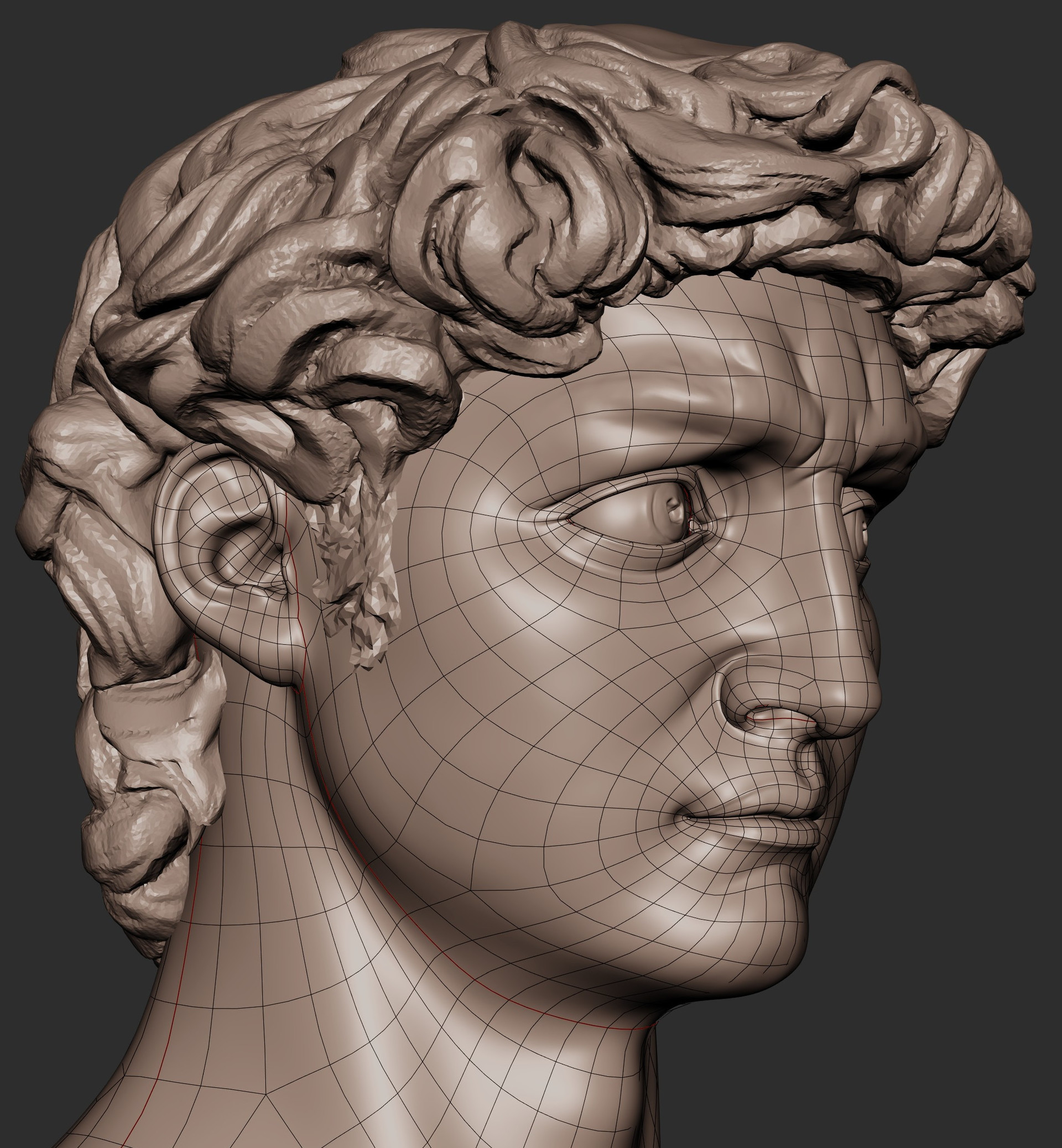 I tried to made a good topology
A collaborative effort with David of Michelangelo as the character. This is an early wip, the body is to be rigged, so it is in T-pose, I try to find the likeness in the face, still only secondary forms, so it is not there yet. Any critic is appreciated.
https://blenderartists.org/forum/showthread.php?423448-Collaborative-WIP-David-is-out!